THE LARGEST NETWORK OF GYMS IN RUSSIAN FEDERATION HAS APPLIED TO "ROSCO" FOR SERVICES
A consulting services provision contract in the field of accounting has been concluded between X-Fit and "RosCo – Consulting & Audit". Russian businessmen traditionally choose "RosCo" due to high professionalism, huge experience of work and wide business connections of specialists. The main competitive advantages of the leading consulting organization are a coordinated team and an independence of success of the activities from economic factors.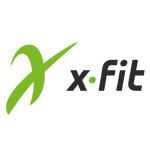 X-Fit is the most branched network of gyms in Russian Federation. The network, founded in 1991, includes more than 60 gyms in 15 cities of Russia. The clients of X-Fit (total number exceeds 350,000 persons) are the most diverse people from professional sportsmen and show-business stars to common managers and housewives.

X-Fit renders a large variety of services: personal training, children's fitness, group programs, fitness-testing, tennis courts and many others.