FIRST FRENCH COMPANY IN RUSSIA "RUSCON", ZAO HAS CONCLUDED A CONTRACT WITH "ROSCO"
The first French company in Russia "RUSCON", ZAO became a client of "RosCo - Consulting and Audit": a contract was signed for the provision of legal services in the field of the corporate law. The executives of Russian-French company chose cooperation with high-class specialists due to the exceptionally positive business reputation of "RosCo", well-deserved because of long and successful activity in the capital consulting market.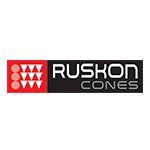 "RUSCON", ZAO was started up in 2004 in Zhukovsky (Moscow region). It is part of the Du Pont-France-Cohn group, which has the capacity to produce 1 billion waffle cones for ice cream and which supplies them to Europe, as well as to other continents.

The clients of the company are large industrial ice cream producers: "Nestle Russia", "Vologdskoye Morozhenoe", "Laguna Coyle", "Unilever", "Belgorodskiy Khladokombinat" and others.

"RUSCON", ZAO was twice awarded a gold medal for a waffle cone for ice cream: at the exhibition "World of Cold and Ice Cream" in 2007 and "The Best Product" at the International Food Products Competition at the exhibition "Prodexpo -2012".