"ROSCO" LAWYERS HELP THE WELL-KNOWN TURKISH COMPANY BPC BOYASAN TO OPEN A BUSINESS IN RUSSIA
The Turkish manufacturer of powder coatings BPC Boyasan opens a representative office in Moscow: a legal services contract has been signed with "RosCo". Organization of business in the Russian Federation is an important and responsible step for any foreign company. The global political environment and features of Russia's economic development require support of experienced and professional market players - such as specialists of "RosCo – Consulting and Audit".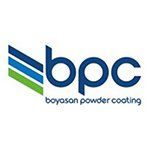 BPC Boyasan company, founded in 1969 in Kayseri, is one of the leaders of the Turkish industry of protective and decorative thermosetting powder coatings. Besides its extensive production, the company has its own scientific research laboratories for development of new technologies.

Since 2006, BPC Boyasan has been exporting products to many countries, including Ukraine, Tunisia, Algeria, Iran and Russia.