THE TURKISH GROUP OF COMPANIES EKSIOGUL GROUP HAS ACCREDITED A BRANCH OFFICE WITH THE SUPPORT OF "ROSKO"
The group of companies EKSIOGUL GROUP (Turkey) preferred professionals of "RosCo - Consulting and Audit": an agreement has been concluded for provision of legal services for accreditation of the Russian branch office of the company. "RosCo" lawyers have a huge experience of successful work in this area, as evidenced by the extensive client base that has been formed over many years of the company's activity on the Russian consulting market.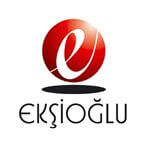 The group of companies EKSIOGUL GROUP, established in 1957, deals with construction of urban infrastructure facilities (roads and highways, buildings and structures for various purposes, bridges and pipelines, etc.) in Turkey and abroad. The company also operates in the area of education, healthcare and investment. Since 2001, EKSIOGUL GROUP is among the leading Turkish construction contractors. It is headquartered in Istanbul.