COMPANY "ROSCO – CONSULTING & AUDIT" SIGNED AGREEMENT WITH CENTER FOR CLINICAL STUDIES
The professional lawyers of "RosCo" provide high-level support for both foreign and Russian organizations of any size and nature. "Nadim CRO Inc" became a new client of the leading consulting company; a legal services agreement was signed.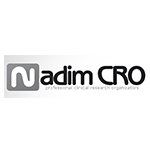 "Nadim CRO" clinical studies center is a contract research organization which is engaged in conducting preclinical and clinical trials, bioequivalence trials and medical products registration in Russia.

"Nadim CRO Inc" provides research management, regulatory accompaniment and scientific support. Today the company has carried out 35 clinical trials and registered 84 medical products. More than 100 pharmaceutical organizations collaborate with the center.

The activity of "Nadim CRO Inc" is regulated by Federal Service for Surveillance in Healthcare, State Register of Medical Remedies and "Scientific Centre for Expert Evaluation of Medicinal Products" Federal State Budgetary Institution.