COMPANY "ROSCO" CONSULTS "KUK-RUSSIA LTD"
The specialists of "RosCo – Consulting & Audit" started providing high-level assistance to "Kuk-Russia Ltd"; Russian branch representatives of the Austrian organization asked for advice in the field of taxation.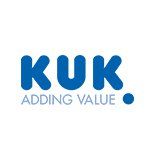 For many years the well-known consulting company has been a reliable flagship for foreign companies which aim at securing a foothold in the Russian market.

Established in 1950 in Austria international company "Kuk" is a functional foods producer and world leading distributor in the areas of "ingredients for healthy nutrition and pharmaceutics".

The enterprise has subsidiaries in the Czech Republic, Hungary, Slovenia, Romania, Serbia, Croatia, Albania, Macedonia and Slovakia, representative offices in Kazakhstan and in four largest countries of Central and Eastern Europe – Germany, Poland, Ukraine and Russia. In 2016 research centers were opened in Hungary and Ukraine.