TURKISH COMPANY İLK CONSTRUCTION HAS BECOME CLIENT OF "ROSCO"
Lawyers and accountants of the leading consulting companies have begun to render services under the contract with Moscow branch of the big construction company of Turkey. Foreign customers have fully entrusted accounting and legal support to the professionals of "Rosco - Consulting and Audit".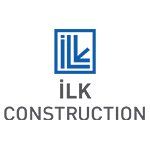 İlk Construction Trade, Inc. was created for construction of various projects of superstructure, infrastructure, industrial and housing construction in Turkey and abroad. The first international office was opened in Ashgabat, the capital of Turkmenistan.

Nowadays İlk Construction Trade, Inc. is considered one of the most preferable contractors in Central Asia.

The organization has a worldwide network of branches (Russia, the UAE, Kazakhstan, Turkmenistan, Azerbaijan, Haiti, Venezuela, Malaysia). Among the key clients of İlk Construction Trade, Inc. are such well-known corporations as Hyundai, LG, etc.