"PERSPECTIVE" AND "ROSCO": PERSPECTIVES OF A LONG-TERM PARTNERSHIP
One more big company started collaborating with "Rosco": an agreement for the provision of accounting and legal services to Russian branch of "PERSPECTIVE" (Turkey) was made. High-level specialists of the leading consulting organization took responsibilities for bookkeeping and legal accompaniment of the Turkish clients' branch.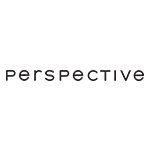 "PERSPECTIVE" was established more than 35 years ago by two brothers – Veysi and Huseyn Gencer – specially for business ladies. A group of Italian and French designers works on creating design for "PERSPECTIVE" clothing.

"PERSPECTIVE" is one of the first Turkish brands which entered the CIS market in 2000. In a short period of time the trademark entrenched in Turkey and countries of Europe, the Middle East and South Africa.

Since 2011 "PERSPECTIVE" collections have been presented in 42 different countries and 100 different points of sale.