ONE OF SULTANLAR GROUP COMPANIES IS INCLUDED ON THE VAST "ROSCO" LIST OF CLIENTS
The Russian representative office of the Turkish company "Tibet" chose "RosCo – Consulting & Audit" as a professional and reliable assistant in the course of carrying out business on the territory of Russia; specialists experienced in the sphere of law started providing legal services under the signed agreement.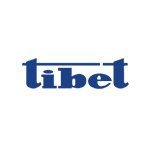 "Tibet" is one of the eleven companies of Sultanlar Group established in 1945 in Rize, Turkey. Today Sultanlar Group with its headquarter in Istanbul is one of the biggest Turkish distribution companies.

The group of companies perform its activity in different spheres – foodstuff, plastics production, cosmetics, cleaning services and more. Sultanlar Group staff comprises more than 2,000 employees.

"Tibet" Company is the Group's flagship in the sphere of production. It owns 63,000 sq m of production area and 35,000 sq m of storage room in Istanbul, Turkey.