THE BRANCH OF THE BELARUSIAN COMPANY "BELENERGOREMNAKLADKA" BEGAN COOPERATION WITH "ROSCO"
The representative office of OJSC "Belenergoremnakladka" has applied to "RosCo - Consulting & Audit" for professional legal services. The experts of the leading consulting company help to accredit a Russian branch in Moscow.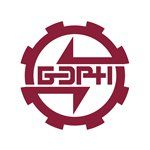 The "Belenergoremnaladka" enterprise was established in 1957 on the basis of the Belarusian section of the "Mosenergoremont" enterprise and the production services of "Belglavenergo" as a specialized repair facility of the Belarusian energy system.

For 60 years OJSC "Belenergoremnakladka" has performed the most difficult repair, modernization and electric equipment setup works at power engineering and other industrial facilities in the Republic of Belarus and abroad. The enterprise has more than 10 branches in Belarus and Russia.

In 2012 the Company confirmed the Belarusian Government Award for the developments in quality.