THE "ROSCO" COMPANY BECAME ALFA BANK'S QUALIFIED PARTNER
The "RosCo" Group became an official partner of one of Russia's largest private commercial banks: a contract with JSC Alfa Bank was concluded.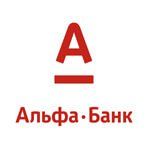 The bank was established on December 20, 1990 as a limited liability partnership and received the banking license from the Central Bank of the Russian Federation in January 1991. In June 1992 Alfa-Bank OJSC received a currency license, and in December of the same year its first branch was opened in Moscow.

Alfa-Bank is a universal bank working with both legal entities and individuals. Services for individuals include, for instance, the Internet banking ("Alfa-Click" system was awarded with the Runet Award).

There are about 110 branches and divisions of the bank in the world, including the subsidiary Amsterdam Trade Bank in the Netherlands. The representative offices of the bank operate in the UK, Cyprus and the USA.

Alfa Banking Group includes Alfa-Bank Ukraine, Alfa-Bank Belarus, Alfa-Bank Kazakhstan, owned by the "Alfa Group" consortium. As of June 30, 2016 Alfa-Bank serves about 277 000 corporate customers and 14 million individuals.

Alfa-Bank is the official European Bank of the FIFA World Cup 2018 and the Confederations Cup of FIFA 2017.