"ROSCO" PROVIDES LEGAL SERVICES TO THE "ELIXENS" GROUP
The French cosmetic company "Elixens" applied to "RosCo" for professional services: a contract was concluded for providing legal services to the Russian representative office.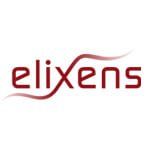 Elixens Group with its headquarters in France was founded by Emmanuel Alvès in 1987 (the original name of the company was Orgasynth, which was changed to Elixens Group in 2010).

The Group specializes in the production of aromatic oils, 100% natural fragrance compositions and special organic products used in the cosmetic and perfume industry, in agriculture and other branches of the modern economy.

Currently, the company has a staff of more than 200 employees, an extensive partner network and branches in the United States, Britain, Russia, Ukraine and the Comoros.