LARGE OIL COMPANY GS CALTEX APPLIED TO "ROSCO" FOR LEGAL SERVICES
Korean companies highly appreciate the professionalism and vast experience of "RosCo - Consulting & Audit" specialists: a Russian representative office of well-known "GS Caltex" company has concluded a legal services contract with "RosCo".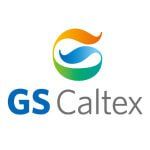 The first Korean oil company with its headquarters located in Seoul was established in 1967. GS Caltex now is one of the world leaders in the petrochemical and energy industries.

GS Caltex produces a wide range of products for the automobile, aviation and many other areas of the modern economy, including:

gasoline;
jet fuel;
diesel fuel;
heating oil;
polypropylene;
asphalt;
synthetic motor oils;
lubricants.

Besides, the company has its own research center, and is a major supplier of electricity and natural gas for industrial and domestic needs. The company products are exported to more than 20 countries around the world.