"EUROMED" CLINIC APPLIED TO "ROSCO" FOR HR AUDIT
"RosCo" and "Euromed" concluded a contract on performing a HR audit.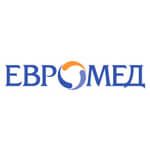 The "Euromed" clinic is the leading medical center in Moscow specializing in gynecology, pediatrics, pregnancy and childbirth. Over 19 years, over 10,000 women were followed up and gave birth in the clinic.

Euromed provides services in such areas as pregnancy and childbirth, gynecology, gastroenterology, otolaryngology, urology, phlebology, etc. A wide range of diagnostic procedures is also performed (gastroscopy, colonoscopy, mammography, ultrasound, etc.).

EuroMed is the winner of the Award for achievements in the field of motherhood and childhood.