"ROSCO" ASSISTS THE TURKISH COMPANY "YILKAL MEDICAL" IN ORGANIZING THE BUSINESS IN RUSSIA
The Turkish industrial company YILKAL chose "RosCo - Consulting & Audit" for cooperation: a contract was concluded for incorporation services in the Russian Federation.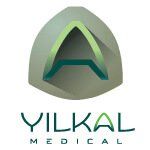 The Yilkal Medical company, founded in 2010, produces medical consumable products of the Yilkal Medical, Alliance and Advert brands, namely:
oxygen masks;
inhalers;
nasal oxygen tubes;
connecting tubes;
gynecological specula;
various types of aspiration sets.
The company uses environmentally friendly raw materials from Italy (does not contain carcinogens - phthalate and latex). Special clean rooms are used for the production and packaging of medical instruments, accessories (especially disposable ones, such as syringes, needles, masks, cannulas, drainage tanks and gynecological specula) to protect against possible microbiological and mechanical impurities.
The company's products are in demand both in the domestic and global markets.