"ROSCO" SPECIALISTS PERFORM THE AUDIT OF NEDEX GROUP ACTIVITIES IN RUSSIA
A contract was concluded with Nedex Group: Highly qualified specialists of "RosCo" perform an audit of the financial and economic activities of the company in Russia.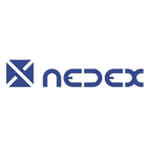 The "NEDEX" group of companies, founded in 1999, specializes in the production of components for multiple glass units. The manufacturer aims to reduce energy losses by increasing the structure thermal insulation. About 250 000 000 square meters of double-glazed windows are produced annually with use of NEDEX production.

NEDEX is the only company in the world which produces:

molecular sieve;
polysulfide sealant;
aluminum and warm spacers;
butyl sealant;
hot melt.

In 2014 the NEDEX Group produced 21,500 tons of molecular sieve, 17,600 tons of polysulfide sealant, 60,000,000 meters of aluminum spacer, and a significant amount of butyl, hotmelt and warm spacer.
Nedex Group has solid production facilities - plants located in Russia, Bulgaria, Turkey, Germany, Kazakhstan.