THE "STILNYE KUHNI" COMPANY APPLIED TO "ROSCO" FOR PROFESSIONAL SERVICES CONCERNING THE IMMIGRATION LAW
The well-known Russian manufacturer of cabinet furniture has chosen the "RosСo" company as a reliable partner: The "Stilnye kuhni" company concluded a contract with "RosCo - Consulting & Audit" for consulting services concerning the immigration law.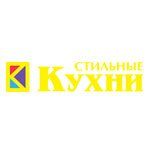 The development history of the enterprise is more than 20 years. The first shop was opened in the city of Yubileyniy in 1996, and two years later the company established the manufacture of ready-built kitchens oriented towards the best practices of Italian manufacturers. The first "Stilnye kuhni" outlet in Moscow was opened at the Dmitrovskoe highway in 2001.
"Stilnye kuhni" is the only company in Europe that performs a full production cycle of any components of the furniture. The products are manufactured on the equipment specially designed for the factory by the leading machine-building companies (Homag, Cefla, SCM).
Currently, the company has a world-class production facility with an area of 25 thousand m2 in Shchelkovsky district of Moscow region, as well as the only automated warehouse of board materials in Russia with a cutting site that allows processing more than 10 thousand unique parts per day.
Besides, the company has its own Service Department which includes 250 installation crews and 23 units of service equipment. The company staff consists of more than 2 thousand people.
The company has a wide network of outlets (12 in Moscow and 3 in Moscow region).