"ROSCO" HELPS THE RENAISSANCE BELGIUM CHARITY
Not only commercial but public organizations as well trust "RosCo - Consulting & Audit": The well-known Renaissance Belgium Charity has concluded a legal services contract with "RosCo".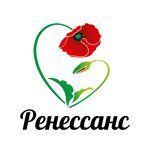 For eleven years of the Charity's operation 127 families were favoured, 77 fundraising projects were organized and implemented in cooperation with the other funds and volunteers for different kinds of surgeries and rehabilitations for a total amount of EUR 7 922 065.00.

The Charity renders informational support, assists in preparation of the medical profiles, and arranges fundraising for the patients with the serious liver diseases.
Also, jointly with The Belgium Charity "Zhizn Kak Chudo" the Charity assists in arranging of the traineeships for the Russian and Ukrainian doctors in Belgium. 16 traineeships for the doctors from these countries (paediatricians, pediatric surgeons etc.) were arranged from 2008 to 2014.