THE TOP SUPPLIER OF RUSSIAN DEFENCE SECTORS OF INDUSTRY HAS BECOME THE CLIENT OF "ROSCO"
The "SPC "Standart" LLC has applied to "RosCo - Consulting & Audit" for professional services concerning the immigration law. The company's specialists render highly qualified assistance in preparing the full package of documents (employment contracts with foreign citizens, registration at the place of stay and notification of the employment of a foreign citizen) and interaction with government bodies.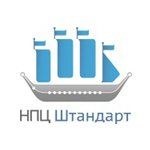 The "SPC "Standart" LLC is the leading supplier of a highly reliable Electronic Component Base (ECB) for the enterprises of ROSKOSMOS, ROSATOM, and the Defense Industry of the Russian Federation.
The "SPC "Standart" LLC was founded in 2009 as the second supplier (deliveries under the supervision of the Military Representation of the Ministry of Defense of the Russian Federation) of electronic products for consumers in Russia and the CIS countries.
The "SPC "Standart" LLC works in the interests of SC ROSKOSMOS, SC ROSATOM and the enterprises of the RF Ministry of Defense. The purpose of SPC "Standart" is to increase the producibility and competitiveness of products and equipment of Russian Federation enterprises through the development of their own areas of activity and interaction in these areas with the company's customers.
The "SPC "Standart" company has direct contracts with the official representatives of the leading manufacturers of highly reliable ECB in Europe, China, USA.
The company has the Technical Support Department and the Order Management Department, which, in addition to the complex delivery, allows to provide engineering support during the development and production phase of the product and offers solutions in the event that the required component is not available on the market (for example, due to current sanctions against the Russian Federation).