AC REFRIGERATION CIS REPRESENTATIVE OFFICE APPLIED TO "ROSCO" FOR SERVICES
The Russian representative office of the French company AC Refrigeration CIS applied to "RosCo" for professional accounting support. The consulting company specialists undertook to prepare the reporting.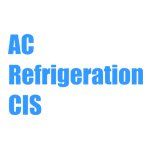 The A.C.Refrigeration company was established in 1989 and soon became one of the leading exporters of refrigerating and air conditioning systems in Russian and CIS markets. The corporate headquarters are situated in the city of Villette-d'Anthon, near Lyon (France). The official representative office of A.C.Refrigeration in Moscow was opened in 1997.
The company's plants produce refrigerating machines, fan coil units, central air conditioners and a wide range of components for ventilation and air conditioning systems.
The A.C.Refrigeration company started with cooperation with MANEUROP (the European leading manufacturer ofcompressors) and FRIGA-BOHN (the leading manufacturer of heat exchangers and evaporators). Later "A.C. Refrigeration" assumed the representation of the whole range of HCF products (later HCF-LENNOX), which allowed it to supply the equipment packages on a turnkey basis.
Since 2001 the A.C. Refrigeration company has been representing in the Russian market the products of the Climaveneta company - one of the leading European chiller manufacturers.
Now the company is the Climaveneta exclusive distributor in Russia, the CIS countries and the Baltic countries. A.C.Refrigeration offices are located in Russia, Poland (area of responsibility - Belarus, Czech Republic), Ukraine, Uzbekistan (Central Asia), Latvia (Baltic countries).