The Chinese certification company China Certification & Inspection Group became client of 'RosCo'
The leadership of China Certification & Inspection Group applied to 'RosCo' for legal support. Successful regular assistance in preparation of documents and interaction with government authorities of the Russian Federation convinced the Chinese partners of the competence of specialists of the consulting company 'RosCo'.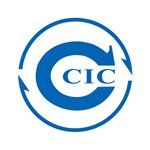 The independent organization CCIC-China Certification & Inspection Group is specialized in certification and expertise of food and industrial goods. The company's credibility is confirmed by accreditation of AQSIQ, the main supervisory authority in the PRC in the field of quality control. Specialists of the organization check goods by means of modern testing methods, and CCIC certificates are recognized by authorities of all countries over the world.