'RosCo' and REGGIANI signed a legal services contract
The oldest international corporations give preference to professionalism of 'RosCo' lawyers: the representative office of the Joint-Stock Company 'REGGIANI S.P.A. ILLUMINAZIONE' in Moscow city requested legal services of the leading consulting company.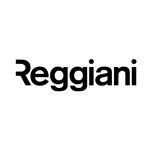 Being founded more than 50 years ago, the Italian company REGGIANI is an innovator in development of LED technology, design and functionality. Currently, REGGIANI is the international leader in the lighting industry.
The company has head offices in Italy, the United States, the Great Britain, China, France and Russia, with a total area of ​​110,000 square meters, used for production, administrative affairs, showrooms and warehouses.
Many of the technological innovations developed by REGGIANI became benchmarks at the world level.