AN EUROPEAN SNOWMAKING LEADER HAS BECOME THE CLIENT OF THE "ROSCO"
The German company Demaclenko GmbH has applied to "RosCo - Legal Advice" for legal services. The company management chose "RosCo" as a competent partner for proper preparation and legalization of documents and interaction with Russian government authorities.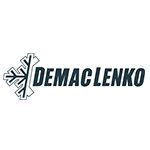 The "Demaclenko GmbH" company implements high-tech projects for the artificial snowmaking of ski slopes during the tourist seasons and major sporting events.
The company was an official partner of the World Ski Championship 2017 in St. Moritz, Switzerland, and of the 2016–17 Alpine Skiing World Cup in Plan de Corones, Italy. The Demaclenko snow guns are used in French Chamonix and other popular ski resorts worldwide. The most famous Russian facility where the German brand equipment is used is Krasnaya Polyana in Sochi, the capital of the mountain cluster of the 2014 Olympic Games.