NPO "SKI INDUSTRY DEVELOPMENT ORGANIZATIONS UNION" HAS APPLIED TO "ROSCO" FOR ACCOUNTING SERVICES
The "RosCo" company has concluded a long-term contract for rendering accounting services with the management of NPO "Ski Industry Development Organizations Union". The choice of "RosCo" was determined by a number of factors which include the reputation of a reliable partner, the high competence of accountants, extensive experience with the tax authorities and state off-budget funds.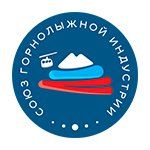 The non-profit organization was established in 2016 on the base of "Ski Industry Union". The objective of the new Union is the popularization of the respective sports and the development of resorts and related production. The NPO unites 21 specialized enterprises, each of them makes a great contribution to taking the national sport to world standards.
The plans of the Union include the overall development of the ski industry in the country, participation in the certification of tourist complexes, active work with government agencies in the field of support and financing of promising projects.