THE RUSSIAN-CHINESE FRIENDSHIP SOCIETY BECAME A CLIENT OF ROSCO
Organizations well known in the cultural and diplomatic sphere in Russia choose to work with RosCo – Consulting & Audit. The Russian-Chinese Friendship Society started working with RosCo in what concerns the accounting services. This society, which has more than 60 years of working experience, trusted the professionals from RosCo with maintaining their accounting records, delivering reports and consulting employees.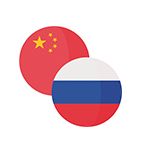 On October 29, 1957, an organizational meeting was held in Moscow for the purpose of creating the Soviet-Chinese Friendship Society, which reflected the longstanding sympathy of the peoples of our country towards China.

The founders and members of the first board of directors of the society included eminent state and public figures, diplomats, scientists, people working in the fields of culture and arts such as poet N. S. Tikhonov, film director S. A. Gerasimov, ambassador A. S. Panyushkin, journalist specializing in Chinese affairs V. N. Rogov, twice Hero of the Soviet Union A. F. Fyodorov and others.

Currently the organization actively promotes cultural and diplomatic relations between Russia and China taking part in forums, solemn assemblies, expert exchange programs, etc.